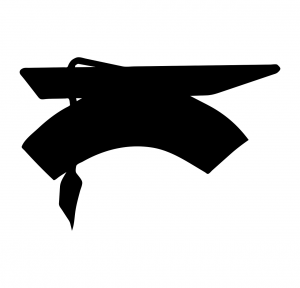 Alzheimer's University
My Lifeline Group is very well educated.  We are all geniuses.  It is a requirement if we are to be successful at Alzheimer's University. The tagline for my blog is Standing Still is not an Option.  At Alzheimer's University failure is not an option.
Truth be told I think we are still at the first year level, so arduous and complex is this University.  At this university first year may span one year or four years or more.  An Alzheimer's degree is a multi-disciplinary degree with many courses.  No specialization offered as we have to do every course no matter how arcane it seems or whether we have an interest in the subject or not.  We must slog through the many topics. So with tongue firmly in cheek, here are a few of the courses:
Mastering questions – the same ones at least five times in thirty minutes in year one.  By year three it may be ten in ten minutes.
Seeking Logic in the illogical -Advanced Seminar that may have you being five persons, literally.
Confronting stigma – this is a much needed course to face the world and explain: "It's a disease".
Comedy unCentral – seeing the ridiculous in clearly highly emotional and terrifying moments.
Continuous patience module – you are required to show more and more patience in increasingly  stultifying and incrementally frustrating moments and which will include seeking divine intervention!
Living in two worlds – a core subject in which you learn to identify the real and Alzheimer's world and find the ability to move between the two seamlessly.
Therapeutic lying, master's level– a practicum
Creative thinking and solutions to banal issues like hiding the tooth cup or spraying the alligator away.
Accepting the abnormal as normal as in looking for the bread basket in the laundry room, in the washer.
Putting yourself first – a required course for caregivers. Success in this gives you a Ph.D degree.  This one is taught every semester for as long as the journey lasts and is almost unattainable. As I write this I can imagine fellow caregivers proclaiming sarcastically: "As if'!
Eliminating Tiredness – a professor is still being sought to teach this course. Qualified applicants may apply here!
The Meander: As the journey unfolds each of these 'subjects' will have a post or two.  Each day brings new insights.  I will share them willingly in the hope it brings a smile or some new understanding of this special path we caregivers travel together. (Illustration courtesy of Pixaby)