This is not friendship day or week or month. It seems to me that I get a beautiful, sweet message about friendship and friends almost every week and they all end with an order to send it on to my friends because it is friendship day or week. If I should add them all up there would be a thousand weeks in a year just for friendship. My friends know how much I value them so I do not mind getting friendship messages but I need no reminders. My friendship is on tap every day all year. And it is a two way street.
My friends cross all boundaries, cultural, religious, social, and economic. There are friends I have not yet met. I have often opined that I was not blessed with a large family but I certainly made up for that lack with a host of dear friends. Better yet, I get to choose them even as they choose me! My friends live all over world and all are dear to me. My friends fill that need of humans to have companionship who share a commonality of purpose, desires, mores and love. There are all occasion friends and special event friends but they are all friends of the heart. I laugh with them; cry with them and the hugs are wonderful. My friends are full of kindness. I write about one of my darker days and I get a beautiful bouquet with this card enclosed.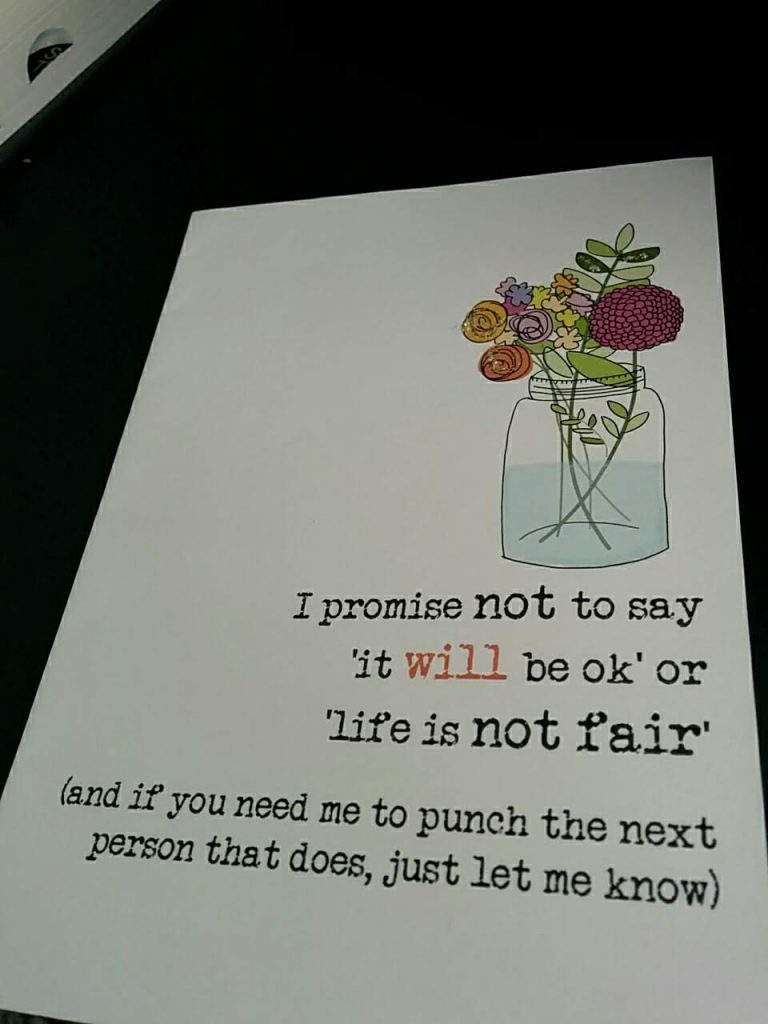 I laughed! What a friend. I have been sustained by the outpouring of love since that post. I was refreshed.
So it is with a full heart that I say "Thank You" to my friends. Thank you for giving me strength, love and courage to carry on. Thank you for sharing the ups, the downs and the in between. Thank you for being by my side to laugh, to cry, to rejoice at successes and to commiserate with me at disappointments.
Thank you for bringing me back to the light when I have those dark days. Thank you for the laughs, for laughing with me and laughing at me.
The Meander: My friends make the anguish less and me more. Thank you!
.